At the start of production, the rubber is prepared for further processing. This step is called "masticating" in the technical language. This requires large rolling mills that make the rubber supple and reduce the viscosity.
Each sponge rubber quality has its own recipe, which must be mixed carefully. If the mixture deviates even slightly from the recipe, this can have far-reaching consequences. The density is too high, the block height too low or the pore structure too coarse. In order to guarantee our customers consistent quality, we
check
every batch produced before it leaves the company.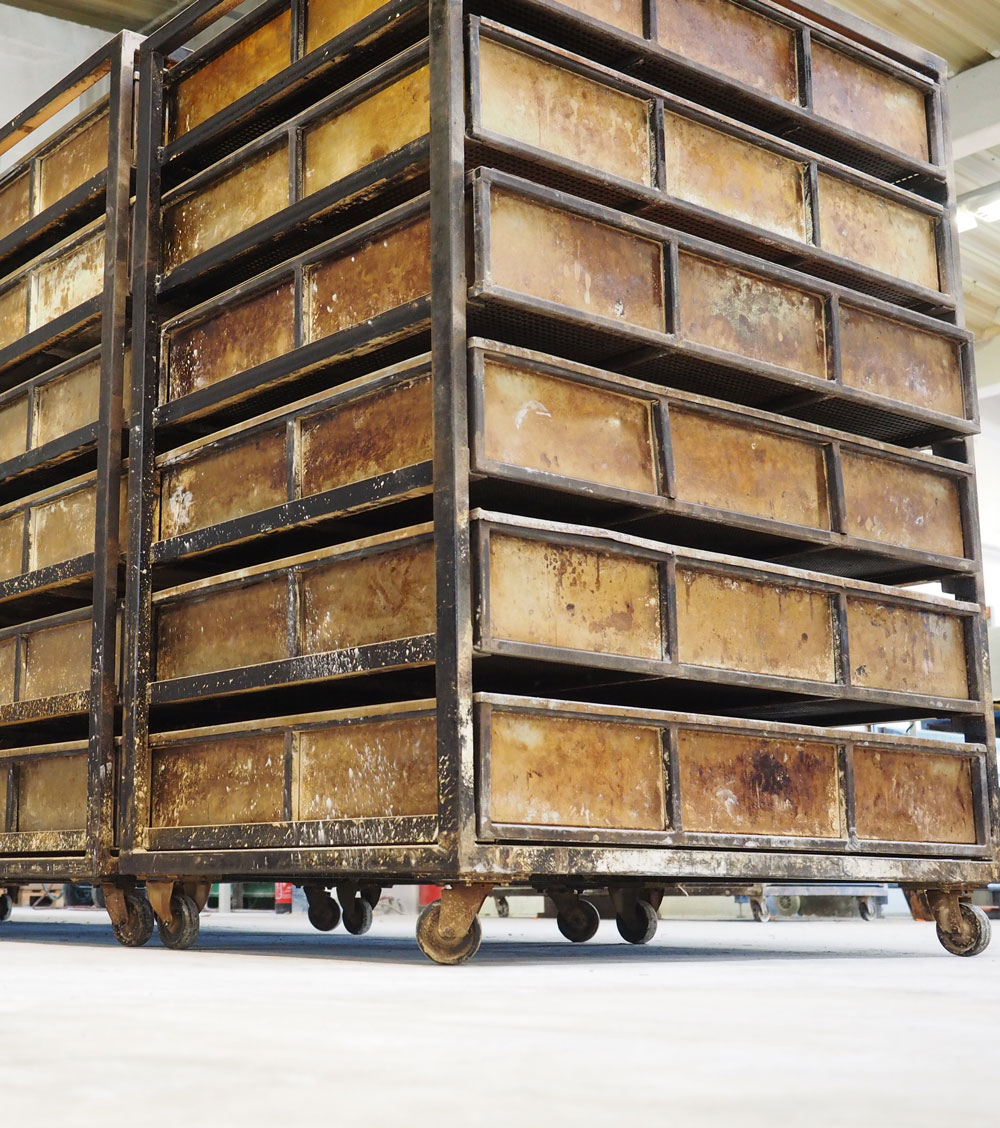 Last but not least, the "baking mixes" are pushed into an oversized oven and baked. Adequate to a cake, the dough piece reaches its final height when baking through the use of blowing agents. In this step, too, we pay attention to a high
quality standard
and the careful use of resources. This is how we managed to work almost chalk-free in production. This protects the health of our employees and also keeps your halls clean.